 "God's power is so real, authentic and forceful that it cannot be limited by time, space or circumstance." - T.B. Joshua
As you watch The SCOAN Sunday LIVE Services, you will witness: Miraculous healings, powerful deliverances, practical teachings, touching testimonies, heart-rending reconciliations, revealing prophecies, and much more!
Join us live every Sunday from 8am GMT+1. Get ready to see what you have never seen before!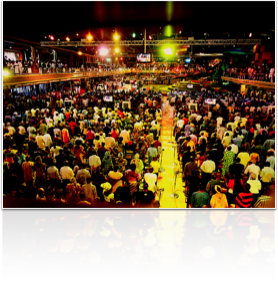 "Meditation in God's Word is a visit with Him." - T.B. Joshua

Standard For Life is a series of sermons from T.B. Joshua. Following each sermon is practical demonstration of God's power in action showing documented testimonies of lives transformed after receiving healing, deliverance or prophecy at The SCOAN.
When you take God's Word to heart and truly make it part of you, it will by its very nature change you.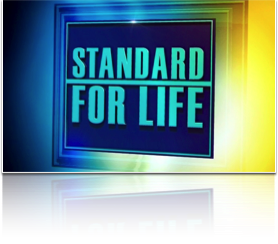 "In every situation, God has something to say. Even when He seems to be quiet, He is still saying something." - T.B. Joshua
God is using Prophet T.B. Joshua as a mouthpiece to the world. 'God Is Still Saying Something' is a compilation of prophecies concerning individuals, nations and the world at large, together with their confirmations. As the book of 2 Chronicles 18 explains, a prophet of God shall say that which he shall live to see accomplished. Click here to watch video clips.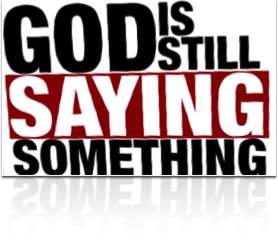 God Is Still Saying Something
"When you do not seem to hear or receive from God, look into your love walk." - T.B. Joshua
Love looks around to see those who are in need. They could be your neighbours, the widows, the poor, the orphans, the physically challenged or those who do not share the same faith with you - love them all. What a danger is a religion of words without any corresponding action (James 1:27).
Watch Emmanuel TV to see God's love in action. Love is always there to act.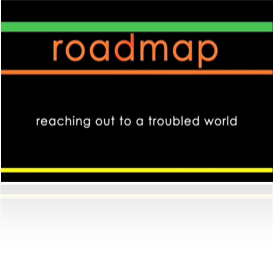 The Roadmap - Reaching Out To A Troubled World