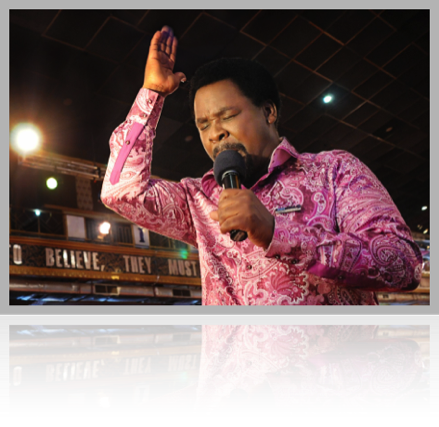 In Mark 11:24, Jesus said: "Therefore, I say to you, whatever things you ask when you pray, believe that you receive them, and you will have them."
God can use any medium to express Himself. As you pray along with T.B. Joshua as he prays for the viewers, remember that believing is our connection to Christ Jesus.
Prayer is an expression of belief. Because we believe, we pray (2 Corinthians 4:13).
As you pray, we encourage you to begin to ask for God's mercy and favor. Ask Jesus to help you to understand that in mercy, He has called you and blessed you. In mercy, He has called you and healed you. In mercy, you and I are not excluded.
This I recall to my mind,
Therefore I have hope.
Through the LORD's mercies
we are not consumed,
Because His compassions fail not.
They are new every morning;
Great is Your faithfulness.

Lamentations 3:21-22
Do you have a prayer request?
Share it with us!