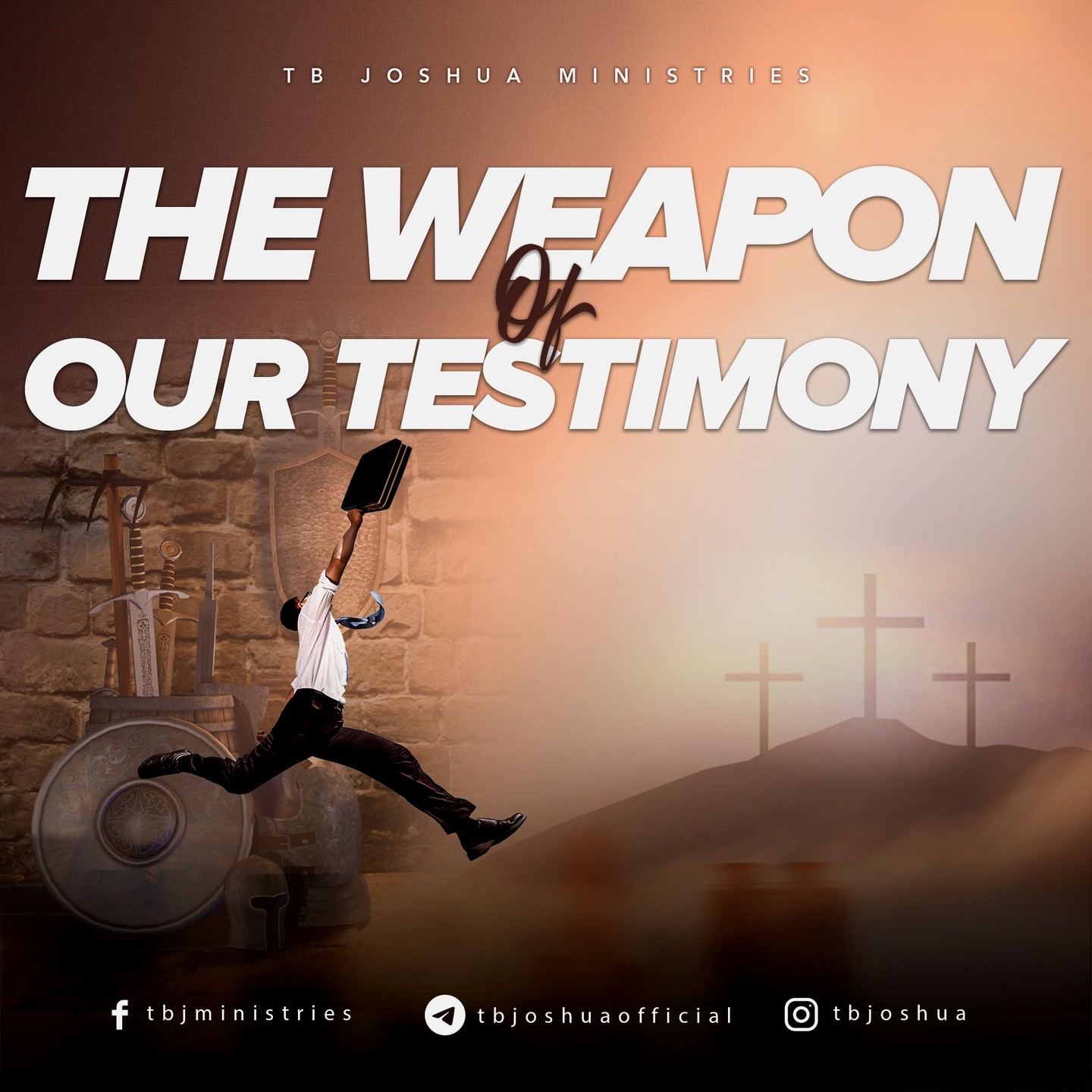 Revelations 12:11 says: "And they overcame him by the blood of the Lamb and by the word of their testimony …." This means that the word of our testimony is a weapon, a weapon of victory that brings us into our ordained position as overcomers. As Christians, we are encouraged daily to use our testimony together with the name of Jesus as a weapon to wage war against satan and his cohorts.
Today, when people testify about the goodness of God in their lives, they always talk about the immediate goodness of God, forgetting to mention what God did in the past. We are meant to glorify God, not only for what He is doing presently in our situation but for what He did in the past and what He is able to do in the future. If your situation is sickness, remember the sickness you had in the past and how God delivered you from the shackles of death. When we are faced with new challenges, we are supposed to go down the memory lane and remember how God delivered us from difficult circumstances in the past and also be encouraged by the promises that are ours in the Bible.
Remember that the devil wants you to focus on what you don't have so you can see a reason to start lamenting and complaining instead of giving thanks to God for what He did in the past and what He is doing presently. The Book of John 11:41 gives an account of the encounter between our Lord and Saviour Jesus Christ and Lazarus. The Bible said that our Lord Jesus Christ used the weapon of testimony (His act of giving thanks to His Heavenly Father) even when Lazarus was still in the grave. While people were crying and wailing, Jesus refused to let the situation at hand derail Him or affect His confidence in God. Child of God, what is your situation? Is it barrenness, poverty, sickness, stagnation, rejection, or limitation? As long as God is aware of your situation, He will not leave you without a solution.
MAKE THIS DECLARATION: I am no longer condemned, I am what God says I am, I have what God says I have and I can do what God says I can do, in Jesus' name. Amen!