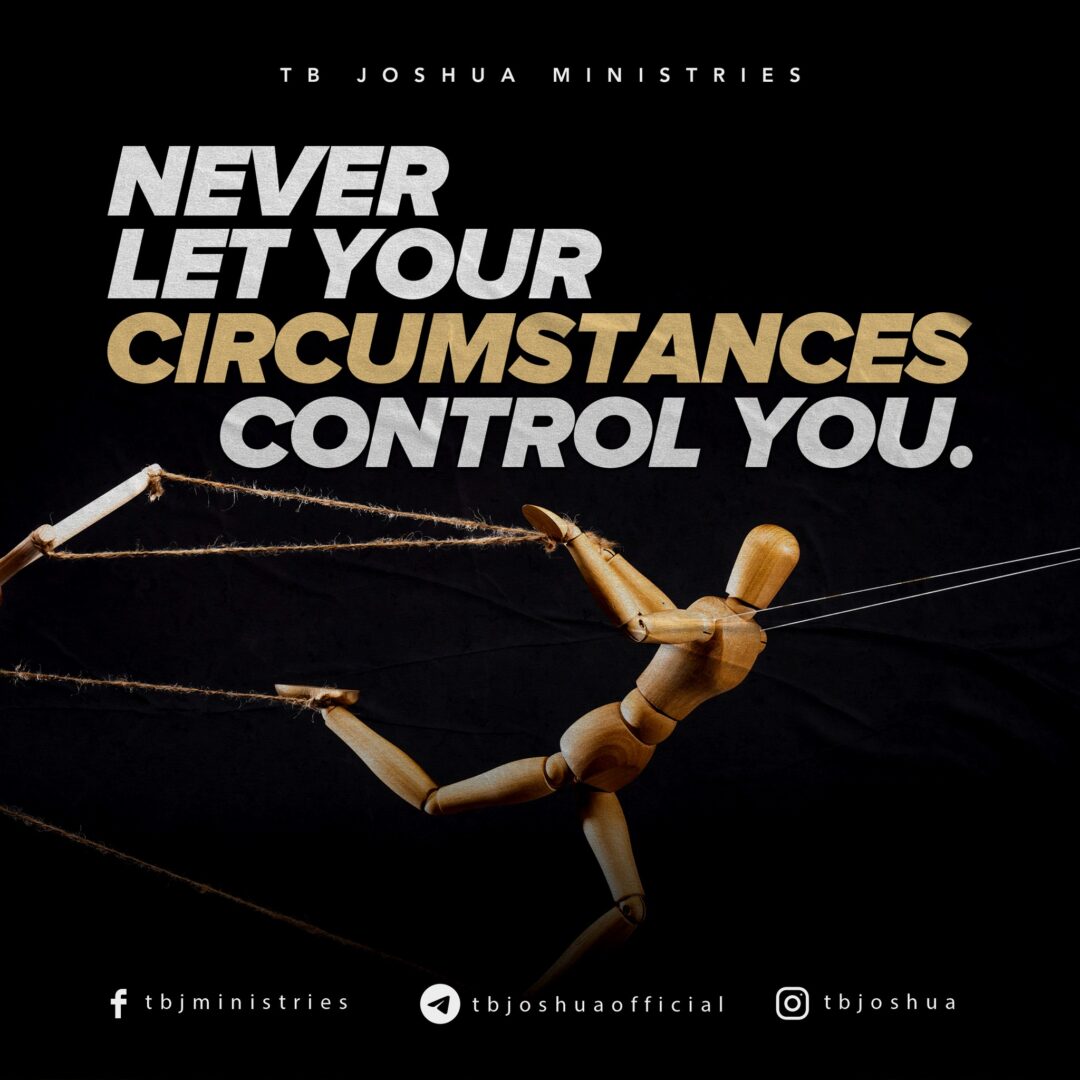 John 16:33 says: "These things I have spoken to you, that in Me you may have peace. In the world you will have tribulation; but be of good cheer, I have overcome the world." Never let your circumstances control you, for Jesus has overcome for you! A man may be sick in body and yet be a candidate of Heaven – or poor and yet be a friend of God. Whatever you may be facing, stay firm and cheerful, for challenges teach us to pray always. Many Christians fret, mutter, lament and gripe about their situation; they are concerned about how they are performing, feeling or being treated. Yet, it is all about the Saviour – Jesus Christ – and not about us.
Your situation says: "You're not a candidate of Heaven. You can't achieve anything because you're a sinner. You're nothing and won't amount to anything." Your situation talks fear and doubt. But instead of worrying and doubting, come to the revelation of what God says about your situation (2 Corinthians 12:1). What you are complaining about may be to prepare you for a new level in life and stop you awhile in order to prepare you well for the journey ahead while strengthening your desire for God.
2 Corinthians 12:8 says, "Concerning this thing – I pleaded with the Lord three times that it might depart from me." Apostle Paul had a thorn in his flesh and prayed earnestly to God for its removal, beseeching the Lord three times. This means that we must persist in prayer until we get an answer. Remember, that prayer is a salve to every sore, a remedy to every malady. When afflicted with thorns in our flesh, we should give ourselves to prayer. A person who aspires to be the source of freedom must first have experienced hardship. For gold to be gold, it must pass through the furnace of fire. So, whatever situation you are in now, be mindful that it is meant to strengthen your love for God.
Prayer point: O Holy Spirit, make our hearts ready to follow You and bend our hearts to do Your will, in Jesus' name! Amen.