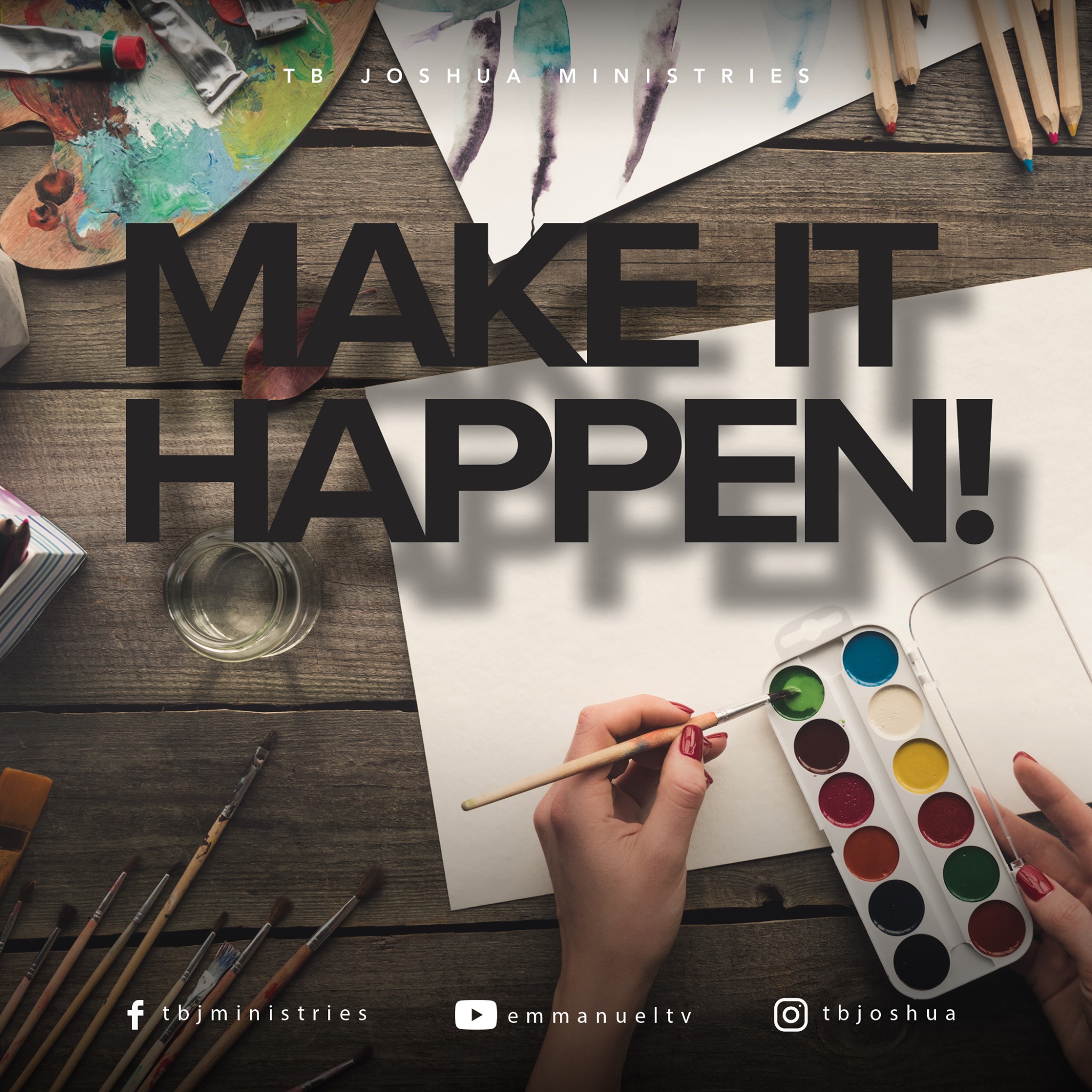 Are you someone who watches things happen, someone who wondered what happened or someone who makes things happen? We have a goal to reach that needs all our energy. But unfortunately today we spend so much time, effort and energy fighting the wrong battle, chasing shadows, lamenting on past failures and nursing our wounds that offence has caused us. How do you make things happen? It takes focused action, personal discipline and plenty of energy every day to make things happen. Remember, winning begins inside you.
When you make it happen on the inside, in your relationship with God, that success will be transferred to the outside. When you take care of the depth of your relationship with God, God will take care of the breadth of your success. To pray as God wants us to pray is the greatest achievement on earth – because you hear God and He hears you. Such a life of prayer costs; it needs sacrifice. How much time do you spend getting your heart in tune for prayer? How much time do you spend praying in psalms, hymns and spiritual songs, making melodies in your heart to God?
PRAYER: Help us to use our time right, oh Holy Spirit!