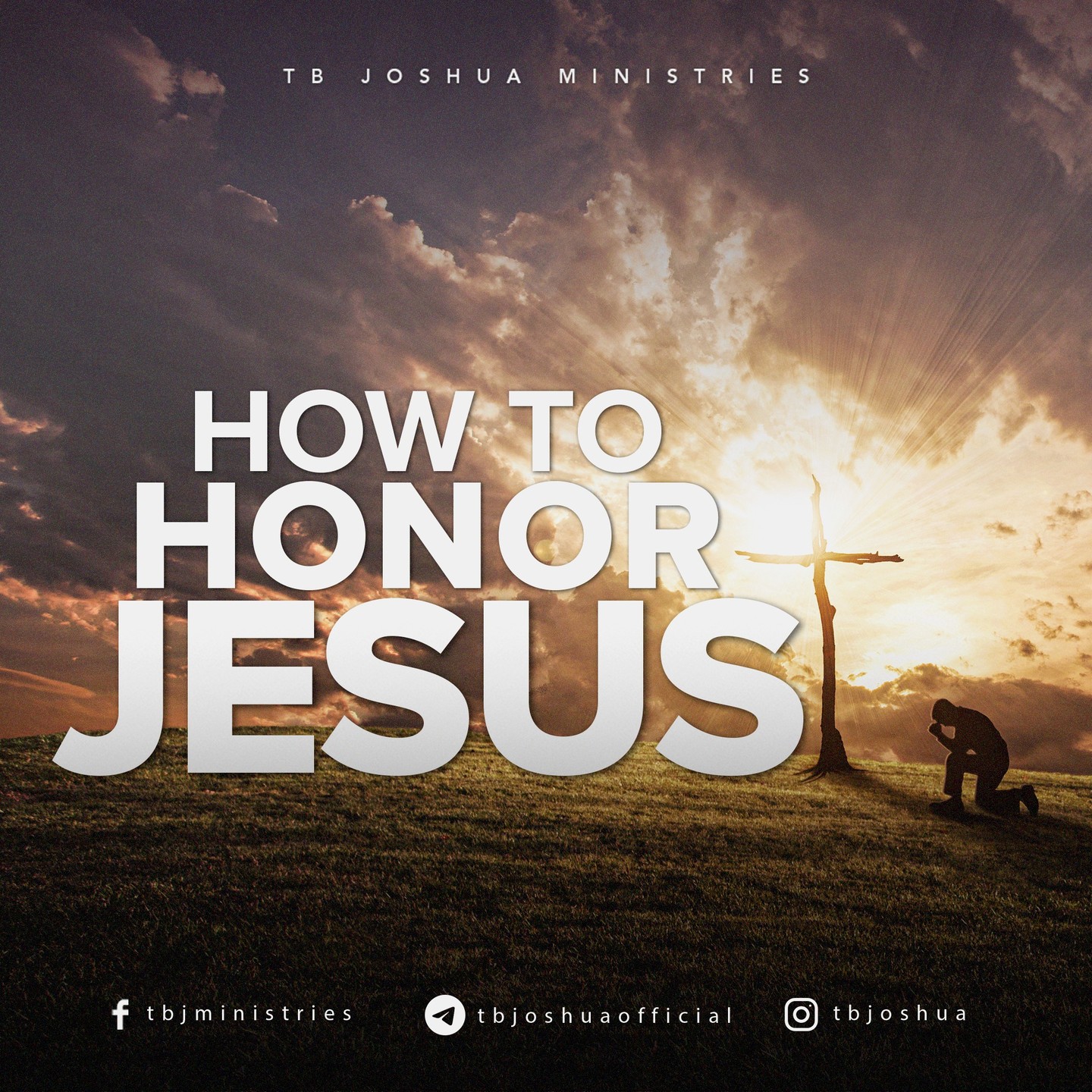 Jesus' name must be honored. How can Jesus' name be honored? John 6:63 says, "The spirit gives life, the flesh counts for nothing, the word I have spoken to you they are full of the spirit and life". Christ and the Word are One. John 6 verse 65 says, "He went on to say this is why I told you that no one can come to me unless the father enabled them". You can't just wake and say, I am going to Jesus. You must be enabled and energized. This means that for Jesus' name to be honored, two things must meet – the Spirit and the Word. It is not just to be born of the Word but you must be born of the Spirit. The Word refreshes our mind while the Spirit renews our strength. It is not just to say be healed; it must be spirit and life. The power of God must go through the Word and the Spirit. The Word of God must dominate your heart.
How can the Word dominate you? The Word dominates us through meditating, obeying, and acting on it. Meditating on the Word is a visit with God. Anyone can say," Thank You Jesus after a miracle, but not everybody can say Thank You, Jesus, before the miracle". It takes faith to say Thank You, Jesus. Note that faith is expecting Jesus to do what He promised to do. God's Word has priority over His name. By His Word, we are saved. If you don't have God's Word, you have nothing at all and you can't bring Jesus on the scene.
Do you want to be like Jesus? The Holy Spirit is our guide. You need faith to follow Him. God's Word is Spirit. It has the ability to quicken us spiritually. Only faith pleases Jesus. The righteous shall live by faith. (Romans 1:17) He who comes to God must believe and have faith. When you pay attention to God's Word, you will find out that faith comes spontaneously. We need to meditate on God's Word and turn it over and over again in our hearts. People of God, note that when our spirit acts on God's Word, it forms faith and that will help you to honor God before your situation.